The Fruit Bowl grows and makes delicious fruit jam in the middle of Newchurch,
using old-fashioned techniques but with the latest green technology, including a
mixture of solar PV and solar thermal hot water, a heat pump and rainwater harvesting.

The aim is to be self-sufficient in energy, thus producing the country's first 'green jam',
so you can feel doubly good about eating it. No worries about food miles either, as 90%
of the fruit used is grown on the owners' own 3 acre smallholding. Food yards, really.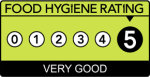 This website is subject to revision and links should be checked before making an excursion...

Press [Ctrl D] to bookmark this page and come back soon!